u9225
Comments statistics
| | | | |
| --- | --- | --- | --- |
| Comment type: | For 7 days | For 30 days | All time |
| Positive | 0 | 0 | 0 |
| Neutral | 0 | 0 | 0 |
| Negative | 0 | 0 | 0 |
Profile full comments
New comments
New classifieds

Best Fabric textile printing services
07-05-2018 07:42
HGS Printing is a part of HGS Machines pvt. Limited. Since we had been in the industry for 10 years very successfully so it would be commence pleasure for us to lead in the digital textile printing industry as well. We have the quality tools and machines which gives your fabric the best of what you want.
...
View detailed
...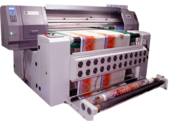 Digital Textile Printing Machines
07-05-2018 07:19
HGSMachnies have best product if you're about to begin a brand new digital printing business/Start Up. With Epson- Dx5 two Heads . These printers have belt system by wich you'll be able to print any natutal materials .All printers have one brush Roll to remove all undersized threads and tiny particles.
...
View detailed
...
New partners